Effective November 15, 2014, Charlie, a founding partner of the 22 year-old design firm, took on the role of President upon the retirement of Principal Mike Parrish. Joining Charlie Reagan, Tom Maxwell and Chad Michel on the Board of Directors are Carlos deSaracho and Scott Meyer. Carlos has been named Principal of the firm, and Scott has been named Associate Principal. Steve Johns, also one of the founding partners, has stepped down from ownership and the board to allow the new leadership to transition, and looks forward to assisting in this transition prior to his retirement.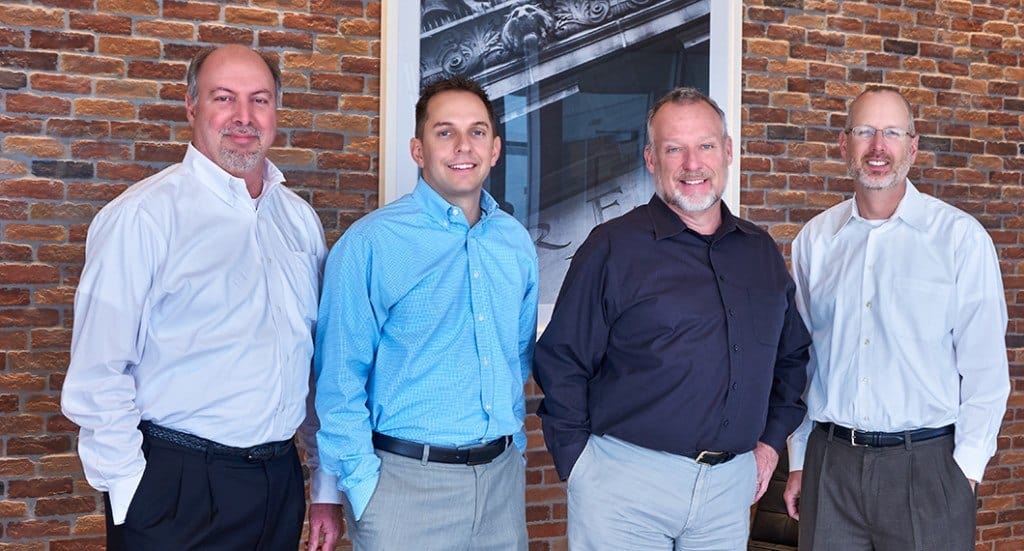 Alliance Architects is well known in the industry for its professionalism, design expertise and ability to deliver projects that meet the highest levels of client satisfaction. Alliance Architects employs a solid base of exceptional team members that each play an integral part to the success of the company. With strong leadership and a growing staff of talented professionals, Alliance Architects is poised to deliver one of its most successful years to date.
Recent commissions include a 670,680 square foot build-to-suit distribution center in Dallas for Prologis, Fusion Bible Church Durant Campus, Databank expansion in Richardson, and Hilti's relocation to Dallas. Alliance Architects was also chosen as one of the lead design firms for the 2014 Bond Program for Garland ISD.
Recently completed projects include the Technology Services Data Center for the City of Plano, a 655,000 square foot distribution center for General Motors, and a new training facility for Landstar, a provider for global transportation services.