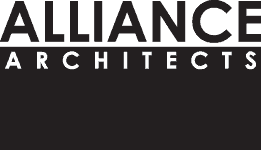 Alliance Architects is committed to the health and safety of our people and community. Early last week, all staff was offered the opportunity to work from home. All in-person meetings were discontinued, travel was limited and visitors were prohibited from accessing our office.
Following Dallas County orders, all employees, as of March 24th, are now working off site but are maintaining normal business operations. Our software and network systems allow everyone to operate remotely from just about anywhere. Face to face collaboration, which is essential to the design process, is being accomplished with various online meeting platforms as well as other phone apps.
We'd like to thank healthcare workers, emergency responders, and all frontline workers who are going to great lengths to help our neighbors and communities. We admire their courage, applaud their sacrifices and are inspired by their example.
We will continue to monitor the progress of the latest health challenges and remain committed to our clients, collaborators, and projects during these challenging times. Feel free to contact any of us via phone, text or email.
Sincerely,